Eric Brand, Owner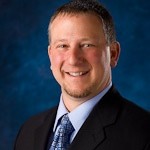 In 1989, Eric took over the operation of P & L Landscaping from his brother, Lee, and his friend, Pete, and set out to build a landscaping company based on outstanding customer service and quality workmanship. Under Eric's direction and vision, P & L Landscaping, LLC has grown to serve customers throughout southern New Hampshire and in 2008, expanded into its new Material Center location in Merrimack, NH.
A graduate of Nashua High School, Eric has completed college and certification training courses in a broad range of landscape design and business management areas. These include:
"Techo-Pro" Certified Contractor
"Hunter" Irrigation Specialist
International Concrete Paving Institute (ICPI) certification
National Concrete Masonry Association (NCMA) certification
One of the first to receive UNH's T2 certification in winter salt reduction for commercial salt applicators
The only "Certified Aquascape Installer" in New Hampshire
Eric is an active member of the Nashua Area Home Builders and Remodelers Association (NAHBRA) and the Nashua and Merrimack Chambers of Commerce. He is the immediate past president of the Merrimack Chamber of Commerce. Under his leadership, P & L Landscaping has earned its A+ rating as an accredited status member of the NH Better Business Bureau (BBB).
In 2008, Eric represented P & L Landscaping in Total Landscape Care's "Landscaper of the Year" competition and was a national finalist. During the following year, Eric represented P & L Landscaping in a national competition conducted by Snow Magazine and was honored to be ranked in the Top 100 Snow Plow Contractors.
For many years, Eric has been the top fund raiser for the "Muscular Dystrophy Association Lock Up" event and has contributed his time to other charitable organizations. He has completed the Leadership Series from the NH Institute on Disabilities.
In 2012, Eric participated in The Greater Nashua Chamber of Commerce "Leadership of Greater Nashua" training and was elected leader of the Legacy Playground Project. The project team is working on an accessible playground, which is scheduled for completion in fall of 2013.
Eric and his wife Donna, have three children and he enjoys camping, snowmobiling, skiing, golfing and swimming with his family. As a local sports fan, he enjoys attending Red Sox and Patriots games as time allows. For many years he has participated in a flag football league has coached children's soccer and wrestling teams.
Eric personally invites you to join P & L Landscaping's growing family of customers as he continues to pursue his vision to provide unmatched landscaping and winter management services to Southern NH.
---
Jay Monahan, General Manager
Jay Monahan is the General Manager of P & L Landscaping and has been with the company for 21 years. He spent his first 10 years out in the field learning the industry and the business. Once the company grew large enough to require an additional Account Manager, Jay was promoted into an office role. Jay currently oversees all the day to day operations as well as managing all of his accounts.
Jay has earned certificates from both the International Concrete Paving Institute (ICPI) and National Concrete Masonry Association (NCMA). Jay has also completed Rain Bird's Advanced System Design, Bidding Estimating and Contract Writing program and Irrigation Training Camp. In addition, Jay completed the Hunter Institute of Irrigation Bidding and Estimating Workshop. He's active in both the Nashua Chamber of Commerce and the Merrimack Chamber of Commerce. In 2001, Stateline Irrigation recognized him with their annual "Key Person of the Year" industry award.
Jay grew up in the Nashua, NH area and currently lives in Merrimack, NH with his wife. He graduated from Nashua High South in 1991 and completed college courses in Small Business Management at Hesser College. When he has free time, Jay enjoys following New England sports and spending time with family and friends.
---
Jason (JC) Caron, Senior Sales Manager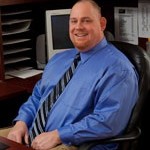 Jason (known within the company as JC) is a graduate of Waterville High School in Maine, where he excelled in sports, playing soccer and basketball. A graduate of the University of Southern Maine and New Hampshire College with a degree in Hotel Management, he worked briefly in the food industry before deciding to pursue a career in landscaping.
JC joined the P & L Landscaping team in June of 2001 working and learning the business literally from the ground up. He adapted to his new career quickly, taking great pride in the quality of his work. He emerged as a leading employee in the company, achieving both ICPI and NCMA certifications. He derives great satisfaction in providing the perfect patio, walkway, and landscape designs for his customers. When P & L Landscaping opened the new Material Center in 2008, JC advanced to a new sales position, where he continues to provide outstanding customer service.
JC enjoys spending time with his wife, Paula. The couple welcomed their first child, Ava, in 2010. JC is a Patriots, Celtics and Red Sox fan, but has a special eye on Syracuse basketball.
JC is ready to share his outstanding landscaping and hardscaping knowledge with our customers. He takes great pride in turning a customer's home into the paradise of their dreams.
---
Elaine Marshall, Office Manager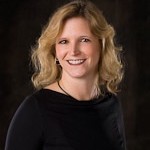 Elaine joined the P & L Landscaping team in early 2011. Originally hired in marketing, she has quickly grown into her role as Office Manager, where she works on nearly all day-to-day aspects of our fast-growing company.
Elaine has over 13 years of experience in the construction industry in both office management and marketing roles. She has earned her MBA with a concentration in marketing from Rivier College in 2000. With her strong management skills, she has made significant improvements in office efficiency and productivity.
Elaine grew up in Nashua and graduated from Nashua High School in 1987. She and her husband, Jeff and two children reside in Milford and enjoy skiing, camping and hiking. She is an avid Patriots fan, enjoys playing tennis with her son and has a great love for animals.
---
Dana Burke, Materials Manager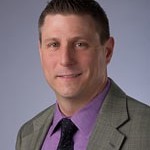 In 2012, Dana joined the P & L Landscaping team as our full-time driver and yard foreman. He showed great attention to detail and kept the yard highly organized, which provided customers with easy viewing and access to our products. Through osmosis he learned a great deal about our materials and the importance our "customers come first" mission. He understands why P & L Landscaping values quality products and why quality is important to customers.
Dana grew up in the Derry area and graduated from Pinkerton Academy in 1991.  He attended Northeastern University and studied Business Communications.  Previously, Dana worked at Fidelity Investments, Putnam Investments and IBM, where he acquired critical skills in project management while designing and installing call centers.
Dana currently lives in Bow with his girlfriend and her daughter.  He also is a father of three boys. In his free time, he enjoys hiking, sports, riding his motorcycle, and just "hanging out" with friends and family.  He recently became a proud parent of 2 boxer puppies, Nora and Domino.
---